June 8 -10, 2017 Toronto, Canada ~ 2017 ACTO Conference
Date/Time
Date(s) - 8 - June - 2017 - 10 - June - 2017
All Day
Location
Toronto Marriott Hotel
Click here for the full conference website
Association of Coach Training Organizations Annual Conference
June 8 -10. 2010
Toronto, Ontario, Canada
Click here for the sponsor information >> Sponsor Information Page <<<
ACTO Conference 2017
Announcing the 2017 Joint ACTO/GSAEC Conference!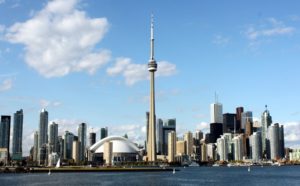 Join us June 8-10 2017 in beautiful Toronto to celebrate all things coaching!  The ACTO Conference will offer our usual powerful line up of presenters, and will include a day of a joint program with GSAEC on June 10 focused on helping each other with our most pressing problems in the operations and deliveries of coach training programs.
In the years since ACTO established this conference, we have helped trainers grow their coach training organizations in ways that support trainers as individuals, business people, and members of the coaching profession who are clear about what they want for the profession.  We are excited to collaborate with GSAEC to bring new dimensions to the conversation.
We'll let you know when you can take advantage of our Early Bird Special!
This Conference is unique for 3 reasons:
We provide content designed for senior coaches interested in exploring.
We listen with curiosity while holding contradictory ideas without a need for resolution.
We intentionally hold space for informal, as well as formal, interactions.
The purpose of our Conference is to help you get more creativity, thoughtfulness, insight, and joy.Grow your coach training in a way that allows you not to struggle so much but gives you the ability to train with ease.
At our Conference you get:
Provocative conversations with legendary coach leaders
Stimulating presenters that challenge and inspire your thinking about learning,
Exposure to teaching techniques that other coach educators from around the globe use as they work with their students
Powerful new methods to deliver the Core Competencies,
Creative new methods to promote your school,
Enhanced awareness of unconscious biases you may hold, especially when assessing students' coaching,
Connection with other coach leaders, educators and trainers,
Positive energy,
Deep dialogue about what's important to you as you work in this profession, and
Moments that spark your passion and warm your heart for the work you do in the world!
Acknowledge how we have come a long way, and know we have many opportunities for growth and change ahead.
The structure of the Conference is three thought-provoking, practical, and enjoyable days with CCEs!  To enhance your ability to connect with others, breakfast and lunch are included each day, as is dinner on the final day of the Conference.
Keep an eye out here for updates as we firm up the venue and select speakers.